CLUB OPENING TIMES
Sunday to Thursday     11am to 11pm                20 minutes drinking up time
Friday                             11am to Midnight          30 minutes drinking up time
Saturday                        11am to Midnight            30 minutes drinking up time
For Christmas and New Year opening times, please see our Facebook page, News Posts or Entertainments page
Here is a brief run down on what happens annually:
(For more detailed information about dates and times of whats happening in the Welcome Club nearer the event, please see the Entertainments page, the News posts or our Facebook page nearer the time).
JANUARY
1st to 28th Membership renewal
Over 60's and life members dinner with entertainment
MAY
AGM, (Annual General Meeting), normally held on the second Sunday in May. This is where the financial situation of the club is given and reports on what has happened over the last year and plans for the future.
Nominations and elections for the Committee
DECEMBER
Childrens party
Christmas Eve and New Years Eve celebrations
ENTERTAINMENT
We have groups playing normally every Saturday and most Fridays plus special show nights.
For information see the Entertainments page, The Welcome Club's Facebook page or the posters in the lobby.
GROUP NIGHTS & SPECIAL SHOW NIGHTS
Because this is a member's club, only paid up member's, their long term partners & signed-in guests are allowed into the Members Lounge.
To prevent crowding in the corridor, other ticket holders for special show nights and pay as you enter guests for normal group nights should not enter the Club until 8pm or later.
Thanks for your understanding.
SMOKING AND VAPING AREAS
Please do not smoke near doorways and always dispose of cigarette ends responsibly.
Have consideration for non smokers nearby.
Remember that smoking and vaping are only allowed in the patio area, not inside the Club
A BRIEF HISTORY
In the 19th century, working men were often locked out of their lodgings during the day and evening. To give the workers somewhere to go the first Working Mans Club was opened in Redish, Stockport, other clubs followed, some giving some form of education to these men. As  time went by most clubs became recreational social clubs
The original Welcome Club building opened as a cinema in 1913 but this was very short lived because it closed in 1918 leaving the building empty until the Welcome Club took over the premises in September 1919.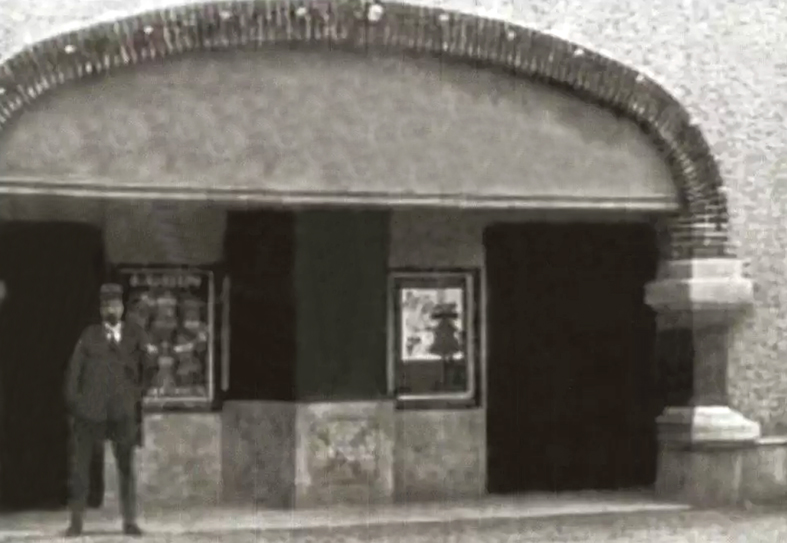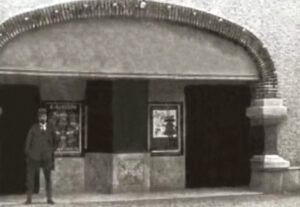 On 2nd January 1922, we became a member of the Club & Institute Union, the CIU, which allows members who hold a CIU card to enter other CIU affiliated clubs.
Unfortunately, in December 1977, the original building had a serious fire which resulted in it being demolished and as soon as possible a temporary wooden building was put up in its place.
Affectionately known as the 'hut' or 'shed' this still has fond memories for some people because of its close friendly atmosphere where everybody knew everyone else.
When the Vauxhall dealership, on the corner of Victoria Road, closed, the building was demolished and the present club premises were built, opening in 1985.
Since then we have enclosed an area of the pavement to make an outdoor seating area and this is the only area in which smoking and vaping are allowed.
We have also built a new toilet block, attached to the hall.
Future History! We will be renovating the old toilet areas and the car park as soon as possible, (Covid 19 allowing….)
Do you have a good idea for the Club?
Write or email to the Committee and it will be considered
OVER 60's CLUB
For club members and partners only:
Music and dancing – Raffle and bingo, (small fee) – Buffet 4 times a year – Bottle of wine on your birthday (only one birthday a year allowed!!) – Day trips – Holidays arranged.